Natural buttermilk lactose free 500g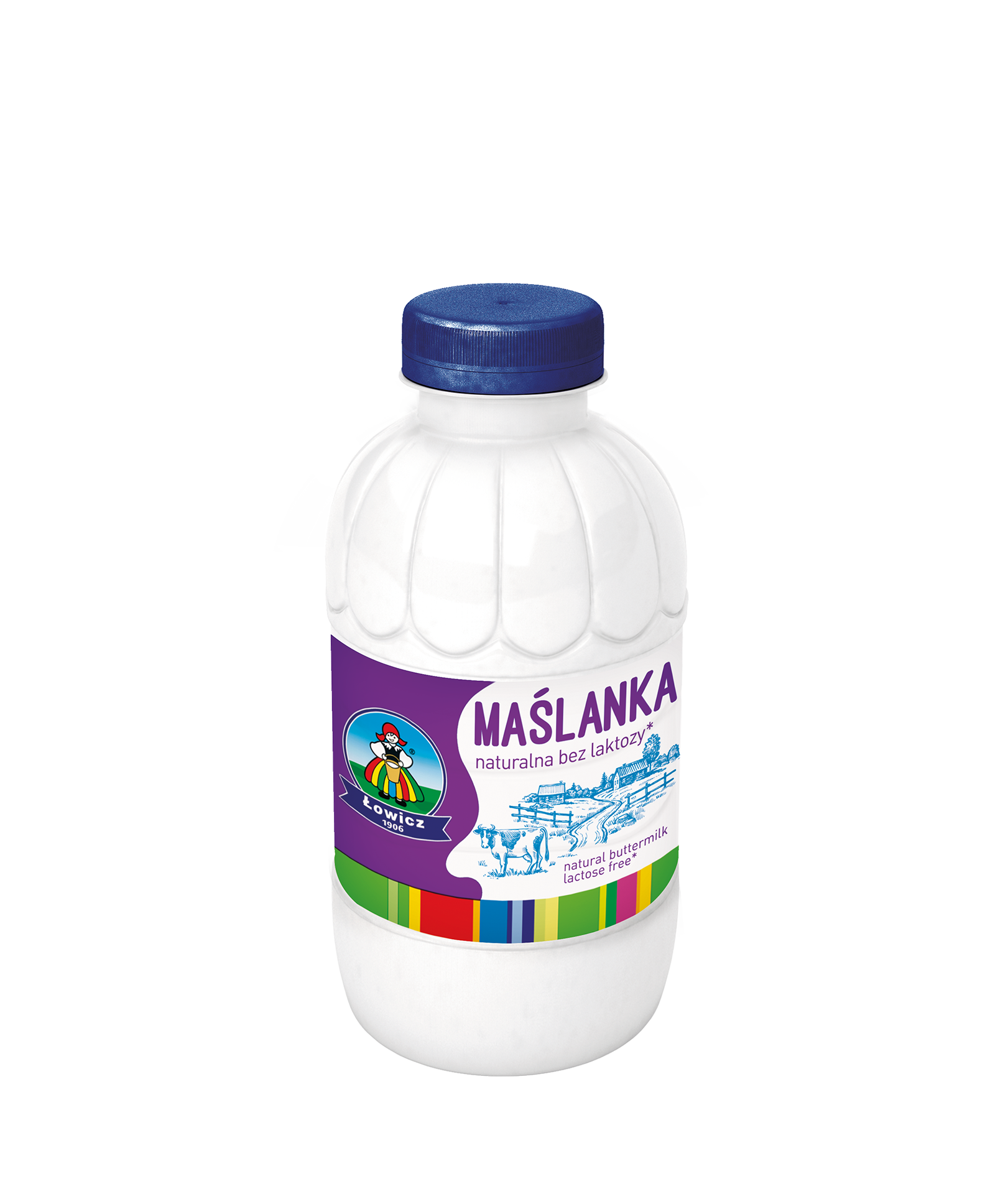 Natural buttermilk without lactose – a fermented milk drink best for anyone who limits or completely eliminates lactose in their diet. Thanks to the addition of the enzyme responsible for breaking down milk sugar, it is also available to those who have not been able to enjoy it due to lactose intolerance. It is low in calories and easily digestible and keeps you full for a long time after consumption. Thanks to the presence of lactic acid and lactic acid bacteria, it supports the beneficial intestinal flora. It is also a good source of calcium and lecithin. It can be drunk as a refreshing drink or used as an ingredient in dishes, such as cakes and soups.
Now in a handy 500g bottle, which is perfect to drink at once, take with you to work, on the road – on a walk, in the car, on a trip. The bottle was designed with great care – catchy, handy shape, compact height, and the whole is completed with the skirt motif of our brand hero – Łowiczanka, placed in the upper part of the bottle. We hope to please our loyal and future consumers with your favorite flavors in a handy bottle. Thanks to the smaller capacity of the packaging, you can always have your favorite Lowicz products at hand, without fear that some of the product will be unused.
Nutritional value
w 100
g
Wartość energetyczna

223 kJ/53 kcal

Tłuszcz

1,5 g

w tym kwasy tłuszczowe nasycone

0,9 g

Węglowodany

5,9 g

w tym cukry

5,9 g

Białko

4,0 g

Sól

0,13 g