About company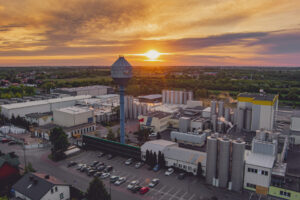 The District Dairy Cooperative in Łowicz has been producing dairy products for generations. Polish producer, using Polish milk. The characteristic Łowicz woman, visible in the brand's logotype, is recognizable on store shelves all over Poland and in over 50 countries around the world.
The cooperative processes over 390 million liters of milk obtained from 2,500 family farms. Łowicz constantly invests in modern production lines and technologies. The official confirmation of the Quality Management System level is the IFS (International Food Standard) certificate issued by the promotion certifying TÜV NORD and the HACCP System.
OSM Łowicz consists of three dynamically operating production facility in Poland. The company's offer includes UHT milk and creams, cheese in the form of blocks, portions, slices, curd shavings, cottage cheese, cottage cheese, fermented products (kefir, buttermilk, yoghurt), milk powders . The cooperative has a range of lactose-free products and products for vegans and vegetarians in brand Bez Deka Mleka and Vege on the table. The wide range of products allows for the sale of products for export, to large retail chains, dairy wholesalers and the HORECA segment.
The company's staff consists of highly qualified specialists, often associated with the dairy industry for generations. The experience of the management staff and continuous training guarantee the company's stability and dynamic development. Each stage of production takes place under the watchful eye of the Technology Department, Quality Control Department and employees participating in the production processes. The awards and rewards received confirm the quality and experience of the company.
At the beginning of 2020, the company refreshed the graphic design of packaging in all categories. A large project that has undeniably been completed successfully. Visibility of the brand's logotype on a distinctive navy blue color, distinction on store shelves. The visual change was also followed by the marketing and image strategy that consistently implements the claim "Łowicz connects positively".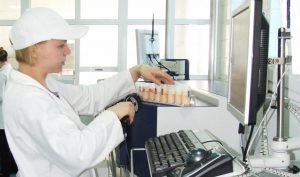 150 products, a wide distribution network, own wholesalers and retail stores, constant deliveries for the Horeca segment, export to over 50 countries around the world. Dairy in Łowicz is a company with a strong market position and a reliable business partner.