UHT cream 30% lactose free 500 ml in aluminium-free cardboard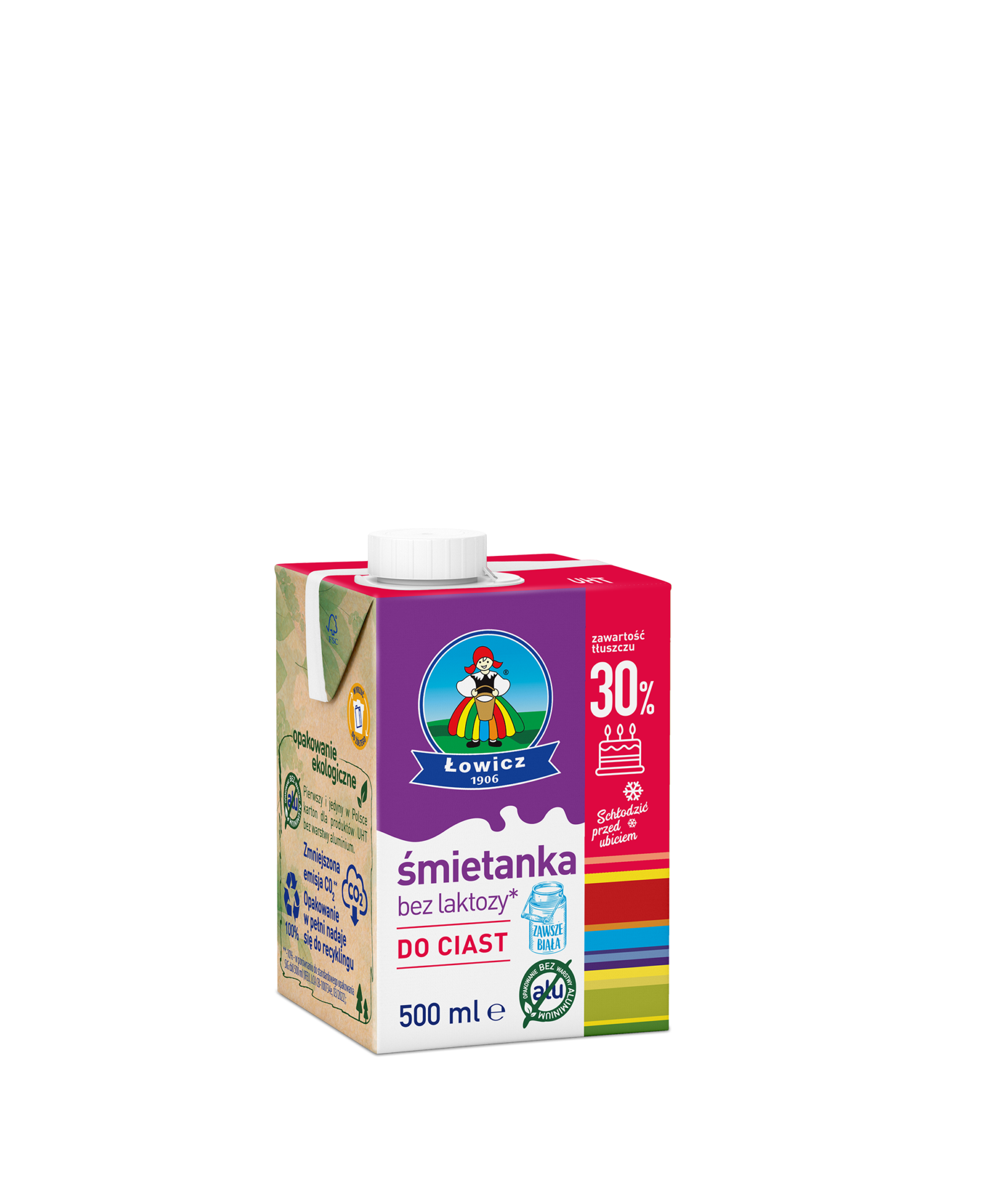 Łowicz cream 30% UHT without lactose – the First Product on the  Polish market has expanded our product line without lactose. By adding the enzyme responsible for breaking down milk sugar, the benefits of 30% cream can be used by everyone who, after consuming the "standard cream", suffers from unpleasant digestive problems. It is a solution for anyone who limits or completely eliminates lactose from their diet. The perfect base or complement to cakes, desserts, cakes with a sweet, full flavor and high fat. Best for whipping – thanks to it you will create unforgettable kitchen sweets.
A complete novelty is the packaging  – an aluminum-free cardboard, thanks to which the consumption of fossil raw materials was reduced, thus increasing the share of renewable raw materials in the packaging. It is the only and the first solution for aseptic products in Poland. An innovative solution that aims to reduce CO2 emissions. The packaging is, of course, 100% recyclable.
Capacity: 500 ml
Nutritional value
w 100
ml
Wartość energetyczna

1200kJ/291 kcal

Tłuszcz

30 g

w tym kwasy tłuszczowe nasycone

18 g

Węglowodany

3.1 g

w tym cukry

3.1 g

Białko

2.2 g

Sól

0.08 g